Cascade365 congratulates the class of 2023 and wishes them the best of luck! While graduates celebrate their accomplishments and revel in the moment with friends and family, they are also anxiously awaiting the future, gearing up and planning for the next phase of their lives. At Cascade365, we hope that these young people dream big and work hard towards their goals.
Unguided work and idle dreams often rely on luck to succeed. Defined goals pursued with grit and perseverance minimize the necessity of good fortune. Control what you can (work ethic with a destination in mind) while hoping for but not relying upon random blessings.
One example of a defined goal pursued with vigor, at Cascade365, is providing the best customer service to our clients. In this pursuit, we welcome a new leader to the Cascade365 Client Services team, Mary Sand. Please join us in welcoming Mary as Cascade365's new Director of Client Services.
___________________________________________________
  EMPLOYEE SPOTLIGHT
Yinze Li
I am proud to be a part of Cascade365 Liquidity Solutions for the past 5 years as the Finance & Analytics Manager. My primary responsibilities revolve around developing machine learning models to predict pricing for potential deals and collection scoring. I create dynamic, data-driven reports for all departments within Cascade365 and conduct financial analysis to support the company's decision-making process.
My academic background includes two master's degrees specializing in Data Science and Accounting. In 2017, I successfully passed all four sections of the CPA exam. Outside of work, I enjoy spending time with my family. My wife, Summer, is a professional dancer and choreographer, and our three-year-old son, Owen, is the center of our world.
When I'm not immersed in work or family life, I pursue my passion for sports and fitness. Basketball, swimming, and running are some of my favorite activities. As a dedicated fan, I cheer for the Golden State Warriors. I participated in a half marathon in February. I've since decided this is going to be an annual goal to complete this challenging race. I am excited to continue contributing to the success of the company and collaborate with my talented colleagues.
I was born and raised in mainland China and embarked on a new journey when my parents decided to send me to the United States in 2010 after high school. They purposely chose a university in Kentucky with minimal Chinese population to encourage me to focus on academics and overcome language barriers. The initial months were challenging as I struggled to communicate in English and adapt to a new life. However, the new environment served as a motivation for me. Within six months, I passed the English test and quickly became a top student, ultimately graduating with the highest distinction in both my undergraduate and master's degrees.
Looking back at my journey, I am grateful for the opportunities and experiences that have shaped me into the professional I am today. Cascade365 has been instrumental in my growth, providing a supportive and dynamic work environment. I am excited to continue contributing to the success of the company and collaborating with my talented colleagues. Together, we will strive for excellence and drive continued growth for Cascade365.
___________________________________________________
EMPLOYEE STORY

Compliance Analyst and Mom


Jayla James
My daughter, MJ, has been involved in athletics since kindergarten, playing various sports from soccer to flag football. She has displayed natural talent at basketball and has been playing club ball since 5th grade. She also plays saxophone and guitar and is learning the piano – all while maintaining a 3.9 GPA. She has been on the honor roll the last 3 quarters of her junior high school career.
Currently, MJ plays wing forward for Arizona Elite, one of the state's premier girl's basketball AAU clubs. She has been working diligently to develop additional skills to match her talents and become a well-rounded player. MJ will be entering her freshman year at Xavier College Preparatory High School playing basketball under the direction of head coach Jennifer Gillom, an Olympic gold medalist and former WNBA Phoenix Mercury basketball player.
Parenting a student athlete while working full time can be challenging at times, but the potential for success and the determination that MJ displays motivates me so that I can motivate her. Instead of seeing MJ's athletic involvement as an additional obligation, I take the time to constantly rejoice because this is what we manifested and asked for years ago when MJ decided she wanted to be the best player she can be. It is my job to support her while she learns from both victory and defeat; motivate her by reminding her to rephrase the word can't; and finally, ensure that she is still having fun in the midst of the competitive environment. Tournament weekends are high energy and a great jumpstart to a busy work week.
Carving out time and finances for membership and traveling hasn't been the easiest but I've found that it's best to take things moment by moment and day by day instead of panicking over the baby steps that will ultimately lead to my daughter's success. Working for Cascade365, who understands the work-life balance and the value of family, has been nothing less than amazing. Everyone in the office is always understanding when I come to work sometimes without a voice after cheering for my girl and her team all weekend!
______________________________________________________________________________________
Mary Sand 
Director of Client Services at The Cascade365 Family of Companies
PETALUMA, Calif. — The Cascade365 Family of Companies is excited to announce that Mary Sand has joined the team as Director of Client Services.
Mrs. Sand will lead the continued growth of the Cascade365 Client Services team, further enhancing and building upon Cascade365's strong tradition of providing its clients with best-in-class support. [Read more]

The Cascade365 Family of Companies is a brand identity representing a family of companies focused on the responsible liquidation of accounts receivable. Headquartered in the San Francisco Bay Area, Cascade365 is a recognized leaders in the accounts receivable management, revenue cycle and specialty finance industries. Cascade365 offers healthcare providers and consumer lenders immediate and ongoing liquidity by purchasing distressed accounts receivable outright or managing them for a fee.
LEARN MORE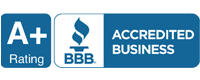 Copyright © 2023 The Cascade365 Family of Companies
5341 Old Redwood Hwy Suite 210
Petaluma, CA 94954
888-417-1531
Want to change how you receive these emails?

You can Unsubscribe or Update your preferences