In growing Cascade365, I've always been focused on culture.  How do we create a work environment that is safe, productive, fun and recognizes team members not only for their accomplishments on the job but also as human beings (dad, mom, coach, etc.)?  How do we encourage positivity, a sense of humor, patience, and empathy?  One obvious way is to promote work/life balance.  We all get burnt out and, when frazzled, are less productive, detail orientated and, quite frankly, enjoyable to be around. 
"Work hard, play hard(er)" is a loosely used and subjective term.  When I was younger, it meant working hard and then going out on the weekends and for happy hour.  Now it means spending time with loved ones and, if possible, traveling and exploring the great outdoors.  Below are a couple of pictures from recent trips that helped recharge my batteries.  I hope that everyone can get away for a long weekend, spring break or summer vacation with their friends and family.  Cheers!

Cascade365 on the Move: EDPMA Conference 2023
April 17-20, 2023
Las Vegas, NV at the Bellagio Hotel & Casino
Members of Team Cascade365 attended the premier emergency medicine conference of 2023 at the Bellagio in Las Vegas this month. The Emergency Department Practice Management Association is the nations only professional physician trade association focused on the delivery of high-quality, cost-effective care in the emergency department. Cascade365 is proud to be an EDPMA Member, Diamond Sponsor, contributor and supporting organization for this group related to accounts receivable liquidation and revenue cycle solutions.
_____________________________________________________________________________________
  EMPLOYEE SPOTLIGHT
Mike Merz
Director of Operations
I have been with Cascade365 for over 10 years now. My role is to oversee all things related to portfolio and vendor performance, internal agency growth and production, monetizing all collection verticals as well as continued operational growth within Cascade365.  I also occasionally get to "play" with the Sales team on a conference or two during the year. 😊
I love my work and consider Cascade365 part of my family. Outside of work, I enjoy anything outdoor related, but especially camping and gardening. My wife, Megan and I have 4 kids, Gavin, Avery, Paxton and Rowan and we are a very close family. Our lives are dedicated to our kid's sports activities including basketball, football, and lacrosse.  During the summer we spend as much time together as we can, camping. My daughter is very active in our church and our oldest is heading off to college in the fall. My wife packs a very tight social schedule; so outside of the kids' sports activities, we are always with friends having cookouts and weekend getaways.
As we roll into spring, it's time for our herbs and vegetables to get into the ground. I find gardening extremely therapeutic…provided the plants actually produce something for the family. We grow the usual tomatoes and peppers, but we also have a full herb garden as well as garlic, potatoes, beans, and summer/winter squash to name a few. Spring is also the time to begin some camping excursions where we average approximately 5-6 camping trips per season.
______________________________________________________________________________________

The Cascade365 Family of Companies is a brand identity representing a family of companies focused on the responsible liquidation of accounts receivable. Headquartered in the San Francisco Bay Area, Cascade365 is a recognized leaders in the accounts receivable management, revenue cycle and specialty finance industries. Cascade365 offers healthcare providers and consumer lenders immediate and ongoing liquidity by purchasing distressed accounts receivable outright or managing them for a fee.
LEARN MORE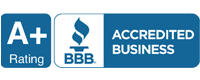 Copyright © 2023 The Cascade365 Family of Companies
5341 Old Redwood Hwy Suite 210
Petaluma, CA 94954
888-417-1531
Want to change how you receive these emails?

You can Unsubscribe or Update your preferences