While Northern California experiences yet another deluge of rain, I hope everyone is enjoying the change in season and that Spring has sprung for you.
The time of year and observing Cascade365's 15th anniversary has me focused on new beginnings. We started in a small office on California St. in the heart of San Francisco's financial district. I was sub-letting office space from a law firm, and Team Cascade consisted of 3 people, including myself.  I focused on providing VIP treatment to our small stable of clients, best in class IT/data security and integrity, and, of course, cash flow.  15 years later, I'd like to say that we've reached a pinnacle of success, but the truth is that we're still climbing the proverbial "mountain," and I don't know when or if we'll ever summit.  By all metrics, the company has grown and is successful but, like an athlete, we continue to train and, like a farmer, we plant and nurture seeds for future growth. Sedentism and resting on one's laurels don't really have a place in the fast-changing world of AR and revenue cycle management.
"Though I do not believe that a plant will spring up where no seed has been, I have great faith in a seed… Convince me that you have a seed there, and I am prepared to expect wonders." — Henry David Thoreau

Compliance Update
From Chief Compliance Officer & General Counsel, Shaun Ertischek
The Cascade365 Family of Companies prides itself on its culture of compliance. In addition to training, coaching, providing call scripts, and monitoring for potential compliance defects, Cascade also rewards its call center agents for positive interactions that go above and beyond. Our Compliance Department instituted a monthly "Best Call" contest a few months ago. As part of the contest, calls are judged based on the collector maintaining a high level of professionalism and compliance while successfully overcoming challenges during the call. Our agents properly authenticate the identity of the consumer/patient-guarantor, give call recording and FDCPA disclosures, explain details about the past-due debt being collected, and maintain a high level of professionalism.  In addition, our contest winners have successfully responded to questions, inquiries, or concerns that have adequately explained various facets of the collection process and made the consumer/patient-guarantor feel at ease.  These have included addressing issues related to disputes, credit reporting, calling back at a more convenient time, and ensuring we are a legitimate company.  Maintaining a high level of compliance and professionalism while accurately and thoroughly responding to inquiries will help minimize concerns and complaints while improving the likelihood of receiving a voluntary payment.  Cascade's agents are committed to compliance and are constantly submitting quality calls in an attempt to win this contest each month.
_____________________________________________________________________________________
  EMPLOYEE SPOTLIGHT

Nikki Green-
Compliance Manager
I just celebrated nine years with Cascade on March 17th. When I started with Cascade, there were a total of 6 employees. Currently Cascade has 45 employees now. It's a pleasure not only watching the company grow but also being a part of that growth. In June 2016, I was promoted to Compliance Manager. I have a team of 3 under me. I manage the day-to-day compliance for CRM2 and our outsourced agency network. I handle all compliance audits of Cascade. I onboard new collection vendors. And I travel a lot doing the on-site audits of our collection vendors. I work very closely with Cascade's General Counsel & Chief Compliance Officer as we continue to update and/or implement new policies and procedures to keep Cascade up to date on all Compliance standards.
My kids are my life, pretty much. I have two boys, ages 12 and 7, who always keep me on my toes! During the covid-19 pandemic, I thought it would be a great idea to add a dog to my already crazy household. Tito quickly became everyone's favorite, but he only likes me! I have lived in Sonoma County my whole life. Family is everything to me. My parents are my best friends. I have many friends, and I'm constantly busy between the kids, friends, and family when I'm not working. I love sports. Football is my favorite, but I really enjoy baseball and basketball as well. I love bowling. I even have my own personalized bowling ball!
We make a lot of mini weekend trips, and we love to go camping. This summer, I've planned a surprise trip to Disneyland.
______________________________________________________________________________________
CONGRATULATIONS

Mr. and Mrs. Chavez 
Ashley Chavez, our Call Center Supervisor, tied the knot on February 18th!
PRESS RELEASE
ApolloMD and Cascade365 Partner with RIP Medical Debt to Relieve Patient Debt
Newswise — ATLANTA and LONG ISLAND CITY, N.Y., Dec. 27, 2022 /PRNewswire/ — ApolloMD announces a partnership with Cascade365 to work in concert with RIP Medical Debt, resulting in the successful abolishment of more than $350M of patient medical debt spanning over 800,000 patient accounts. Recipients of debt abolishment began receiving notification by way of a RIP branded letter beginning in the month of June. [Read More…]

The Cascade365 Family of Companies is a brand identity representing a family of companies focused on the responsible liquidation of accounts receivable. Headquartered in the San Francisco Bay Area, Cascade365 is a recognized leaders in the accounts receivable management, revenue cycle and specialty finance industries. Cascade365 offers healthcare providers and consumer lenders immediate and ongoing liquidity by purchasing distressed accounts receivable outright or managing them for a fee.
LEARN MORE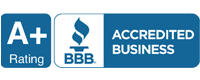 Copyright © 2023 The Cascade365 Family of Companies
5341 Old Redwood Hwy Suite 210
Petaluma, CA 94954
888-417-1531
Want to change how you receive these emails?

You can Unsubscribe or Update your preferences