Team Cascade365 has many reasons to be grateful.
We thank our clients, partners, and the myriad of companies and people that we share synergies and common purposes with. We also recognize our family and friends that help support us in delivering best-in-class ARM solutions to the healthcare and consumer lending industries.
We wish everyone a Healthy and Happy Thanksgiving.
Regards,

EMPLOYEE SPOTLIGHT
 Jeremy Carr
Vendor Performance Manager
Jeremy Carr joined the Cascade365 Family of Companies in November 2019. As vendor performance manager, Jeremy combines an operational and relationship-driven mindset as he oversees Cascade's robust, 20+ collection agency network. With over 20 years of consumer finance and healthcare account receivables experience in the areas of operational and call center leadership, Jeremy brings tremendous value and knowledge to the Cascade team of industry veterans. Prior to joining the Cascade365 Family of Companies, Jeremy worked with multiple top-tier collection agencies specializing in operations, business and employee development. Jeremy is originally from Missouri and now lives in Arizona with his wife and three kids. They enjoy sports, movies and all things outdoors.
Here in the Thanksgiving holiday season I'm very thankful for both of my home and work families. My wife & best friend of 15 years Morgan our kids Kinlyn 8, Ember 6 & Ashton 4. We have built a wonderful life together full of love, fun & adventure. I'm thankful for the people I get to work with every day. It's a blessing to work with people that are passionate about our industry, who work hard & go out their way to help each other.
Compliance Corner
Regulatory, judicial, and legislative activity related to financial institutions – including those collecting medical accounts – continues to be at an all-time high.  Cascade is proactive in successfully addressing these challenges and ensures a high level of compliance with respect to applicable industry rules and regulations.  However, in just the past week or so, we have seen seismic shifts that are likely to have lasting effects. 
The FTC Safeguards Rule, which governs the information security programs of financial institutions, will become effective on June 6, 2023.  This rule requires that covered entities designate a qualified individual to oversee their information security program, develop a written risk assessment, limit and monitor who can access sensitive customer information, encrypt all sensitive information, adequately train personnel, develop an incident response plan, periodically assess the security practices of service providers, and implement multi-factor authentication or another method with equivalent protection for any individual accessing customer information.  Cascade already has policies and procedures in place that meet these new requirements.  Moreover, Cascade maintains comprehensive privacy and information security programs. 
The Fifth Circuit Court of Appeals, in Community Financial Services Association of America Ltd. v. CFPB, held that the Consumer Financials Protection Bureau's funding mechanism is unconstitutional in violation of the Appropriations Clause.  Its funding comes from the Federal Reserve rather than congressional appropriations.  The CFPB has now appealed the decision to the U.S. Supreme Court.  If the Court upholds the decision – it can modify the Dodd-Frank Act or direct Congress to do so – such an outcome will presumably allow Congress to control the agency's purse strings.  Legislators may view this as an opportunity to scale back on the Bureau's high level of activity.   
Also, the midterm elections resulted in a split Congress.  With Republicans claiming majority control of the House of Representatives, they will chair the House Financial Services Committee which has oversight over the CFPB.  As such, they can submit inquiries, issue subpoenas, and hold hearings related to CFPB activity.  Such oversight will likely push back on and attempt to slow down the CFPB's current agenda, including its adverse positions with respect to medical debt.       
Cascade actively monitors these matters to stay ahead of the curve.  Regardless of the headwinds, we continue to thrive and maintain best-in-class compliance.

The Cascade365 Family of Companies is a brand identity representing a family of companies focused on the responsible liquidation of accounts receivable. Headquartered in the San Francisco Bay Area, Cascade365 is a recognized leaders in the accounts receivable management, revenue cycle and specialty finance industries. Cascade365 offers healthcare providers and consumer lenders immediate and ongoing liquidity by purchasing distressed accounts receivable outright or managing them for a fee.
LEARN MORE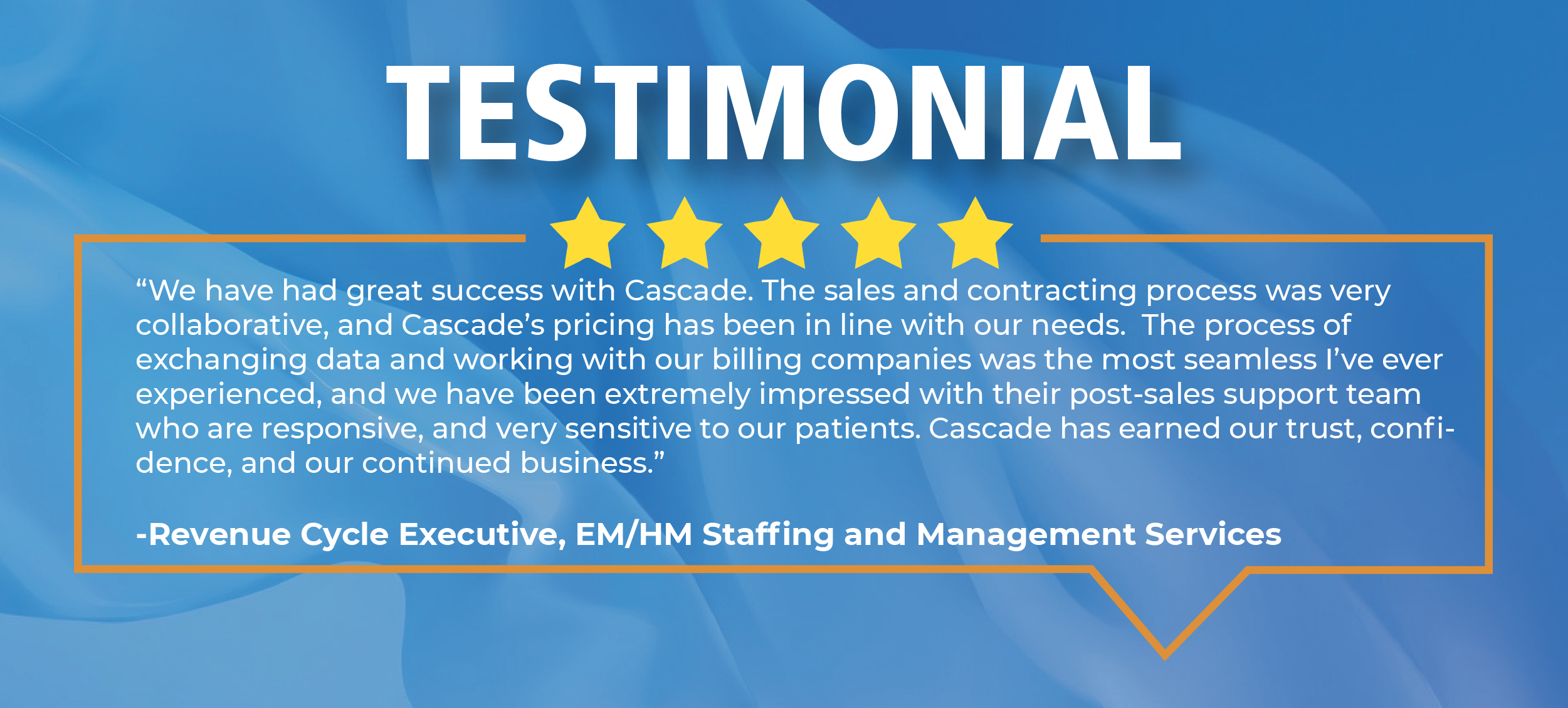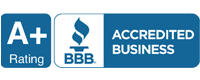 Copyright © 2022 The Cascade365 Family of Companies
5341 Old Redwood Hwy Suite 210
Petaluma, CA 94954
888-417-1531
Want to change how you receive these emails?

You can Unsubscribe or Update your preferences