Happy Holidays from Team Cascade365! I hope that you can look back on 2022 and measure your accomplishments in terms of both business and personal gains. I further wish that you have a holiday season full of merriment and time spent with family and friends. If you are alone or, for whatever reason, this time of year brings you down, please TALK to someone! There are people that care, myself included (feel free to reach out to me via email or phone).
Best Wishes and Cheers,

EMPLOYEE SPOTLIGHT
 Chan Phengaroune
Accounting Manager
Chan Phengaroune joined the Cascade 365 Family of Companies in July
2018. Chan integrated into the company at light speed and quickly
became the Accounting Manager in May 2019. He leads a small team of 4.
He has over 15+ years of accounting experience, working in various
industries such as Retail, Manufacturing, and Tech. Before joining
Cascade 365, Chan worked at Equator Coffees and Tea as a Sr. Staff
Accountant, gaining knowledge in budgeting and forecasting. Chan brings
vast knowledge and expertise to Cascade 365. With that knowledge and
experience, he has overhauled the accounting department by
streamlining processes and decreasing inefficiencies within the
department.
Chan was born in Laos. His family moved to the United States in 1980,
where they lived in Baton Rouge, Louisiana, for six years before moving to
California. Outside of work, he enjoys traveling with his family (wife, son,
and daughter), gardening, and grilling on the Traeger. Hawaii is his
favorite place to visit
Since he lost his home in the 2017 Tubb's Fire, holidays have a special
place in his heart. Enjoying a lovely meal over great food and drink with
friends and family is what life is about, especially when the conversation
is good but also sprinkled with a bit of disagreement.
So, this time of year is his favorite, as he just wants to see everyone
smiling and laughing. He hopes everyone has a wonderful New Year.

The Cascade365 Family of Companies is a brand identity representing a family of
companies focused on the responsible liquidation of accounts receivable.
Headquartered in the San Francisco Bay Area, Cascade365 is a recognized
leaders in the accounts receivable management, revenue cycle and specialty
finance industries. Cascade365 offers healthcare providers and consumer lenders
immediate and ongoing liquidity by purchasing distressed accounts receivable
outright or managing them for a fee.
LEARN MORE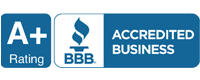 Copyright © 2022 The Cascade365 Family of Companies
5341 Old Redwood Hwy Suite 210
Petaluma, CA 94954
888-417-1531
Want to change how you receive these emails?

You can Unsubscribe or Update your preferences